Co-Design the Future of
PreK-12 Education Nationwide
Our inclusive community uncovers learning breakthroughs through advanced research and development (R&D) for PreK-12 Black and Latino students, and all students experiencing poverty.
We build learning solutions for the quality education students deserve
Create bold PreK-12 solutions with AERDF
Our work is rooted in our approach to inclusive education R&D-a dedicated focus on the combined power of advanced R&D in partnership with educators and students. Inclusive R&D guides our collaboration and supports us to understand the science behind why these solutions work.
We support programs leading impactful work focused on math, assessment, and literacy.
We are a growing community, inspired, activated, and focused on tackling major and persistent teaching and learning challenges.
Reach out with questions, feedback, and ideas!
We know what is possible when educators, researchers, developers, students, and caregivers come together to co-create and realize solutions to persistent teaching and learning challenges.

We are building a more promising future for and with students.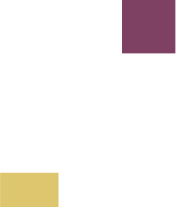 Stay updated on the latest
Join our email list and stay informed of insights and developments plus opportunities for direct collaboration with our Inclusive R&D programs.