POWERING THE FUTURE OF LEARNING
Tackling teaching and learning challenges that disproportionately affect Black, Latino, and students of all races experiencing poverty.
OUR INCLUSIVE R&D PROGRAMS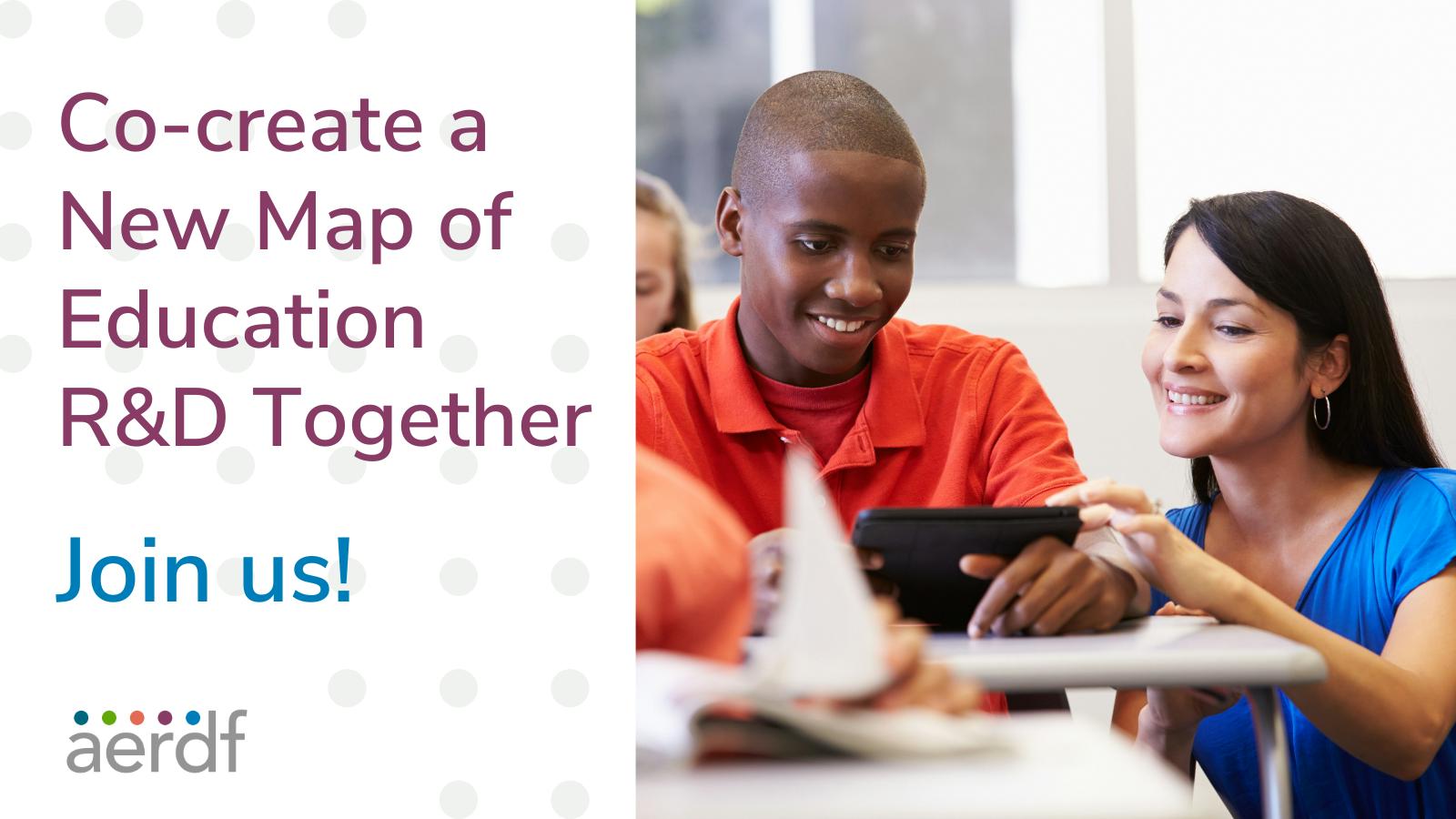 Emerging Ecosystem Map of Education R&D
We at AERDF teamed up with over 80 organizations to co-create one of the first maps of who's innovating in education research and development right now. Are you and your organization on the map? We invite you to join.
Read more about Our Emerging Ecosystem Map on Education R&D and collaborate here.
Twitter feed is not available at the moment.