New Congressional dollars for education research and development have promise to ignite a long awaited K-12 engine of innovation
Three recommendations to make our momentum a true acceleration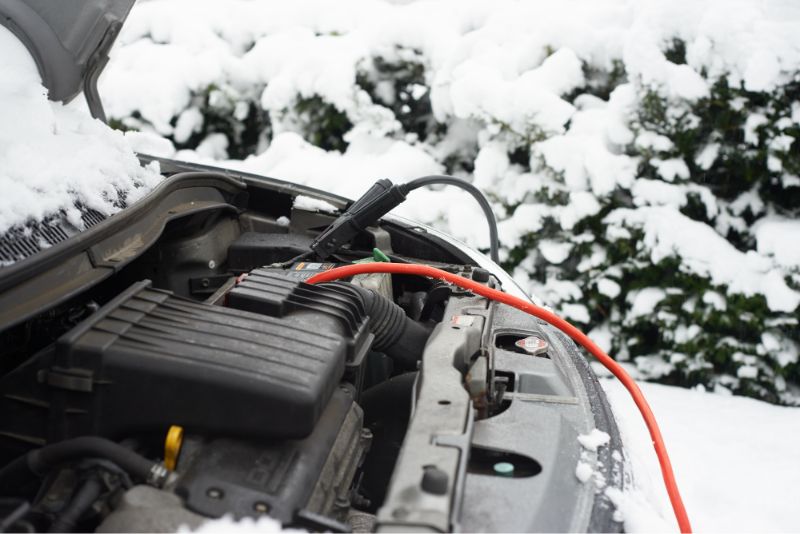 In these cold winter months, many of us know the dreadful surprise encounter with a dead car battery. Once we've found our cables and a good samaritan to help, the standard guidance is to step on the pedal and keep the engine in use long enough to recharge the battery. In this advice, there's a takeaway for the emerging education research and development (R&D) sector: seize the moment and energize the movement. 
The major omnibus appropriations bill President Biden signed in December 2022 granted the U.S. Department of Education's Institute of Education Sciences (IES) $40M in new funding for research and development, part of which is intended to "support a new funding opportunity for quick-turnaround, high-reward scalable solutions." This injection of funding has jump started our collective momentum to achieve a sustainable advanced education R&D capacity within the federal government. We must do all we can to keep the effort running.
In our work at the Advanced Education Research and Development Fund (AERDF), a national nonprofit R&D organization launched in 2021, we are centering education practitioners as co-leaders within our multi-year Inclusive R&D programs – EF+Math, Assessment for Good, and Reading Reimagined. Our aim is to ensure more teaching and learning solutions developed today are created with the critical voices of real students, teachers, and administrators, to better connect these products and programs to real classrooms, and draw from the 140 years of science that reveal how students learn.
We celebrate this new funding as a win for the field of education R&D and a promising catalyst to begin making up for years of underinvestment by the federal government. Historically it has represented less than half a percent of total K-12 federal education spending, compared with other sectors that invest a significantly higher proportion of overall sector spending (e.g., 11% in healthcare and 15.5% in pharma and biotech). 
Here are three recommendations to make this momentum a true acceleration on the long journey for education R&D:
Position K-12 practitioners as lead advisors in the plans established to make use of these funds and as research partners in any R&D pilot.

Educators are closest to the wonderful brilliance within our students and know what kinds of classroom and system-informed challenges that future solutions must solve. They should be partnered with both researchers and product / program developers – their presence at the beginning raises the odds of the early emergence of implementable solutions.

Appreciate the time required for impactful advanced R&D.

School systems need to become comfortable with nimble evidence-based approaches to meet their full potential. Ideally "nimble" means some of those approaches must deliver complete results next month as well as through the upcoming school year and even longitudinal effects 5+ years from now. Unlocking the real power of R&D requires us to make space to do the inclusive work that entails setting hypotheses, building our research, and working collaboratively within iterative accelerated development cycles, to see what works and apply that new knowledge toward new and revised prototypes. 

Make infrastructure an investment priority.

At AERDF, we believe that all information worth collecting is worth protecting and respecting. This form of ethical education R&D requires new ways of safeguarding student information; we need end-to-end pipelines that enable the critical information needed to engage in R&D to be both actionable and private. Here are a few additional areas worthy of exploration within a modernized infrastructure: 

Shared measures for a variety of dimensions of progress, academic and non-academic, along with where they have been shown to be valid and reliable.

Easy-to-navigate catalogs of interventions that are matched with which contexts they have been shown to work, so that the next school and the next can more quickly find relevant solutions.

Professional development to ensure that as we find new, promising interventions, we apply the same kind of care around motivation and learning development for the adults who are changing course to better guide students.  
The growing energy in our emerging field comes after more than a dozen years of efforts by leaders like Former U.S. Deputy Secretary of Education Jim Shelton and many involved in the Alliance for Learning Innovation (ALI) coalition, as well as IES and legions of other changemakers. Their dedication to developing a national arm of the federal government capable of creating breakthrough solutions to pervasive K-12 teaching and learning challenges has brought us to this moment. IES Director Dr. Mark Schneider has outlined the R&D breakthroughs he believes the field is poised to see this year. 
Education R&D, at its core, is about identifying rigorous research-based levers that show us what works for our nation's students and very importantly, building new products and programs from that learning. These products must be affordable and customizable for the unique needs of local school communities.
There's a need for all efforts in education R&D, including ours, to address a longstanding challenge: the length of time for new learning methods to reach the classroom – as long as a student's entire K-12 timeline! Even the best and most efficient pipelines from research to practice are often a linear ('waterfall') model that includes disconnected cycles of research -> development of products/programs -> practice. This can take many years and loses a significant amount of wisdom by keeping the process siloed at each stage.
There are several other steps education advocates and cross-sector coalition groups can take today to make this early jump start for education R&D a long-term win and keep the battery from draining. Many of them can be found in the federal policy recommendations set by ALI. At AERDF, we look forward to publicly sharing what we're learning within our Inclusive R&D programs to demonstrate the powerful impact of this discipline.
Rather than speculate on what this moment could mean for our sector, let's break down our siloes, come together and press the gas pedal to make it a watershed moment for our nation.